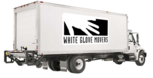 "Don't make a move, until you call us!"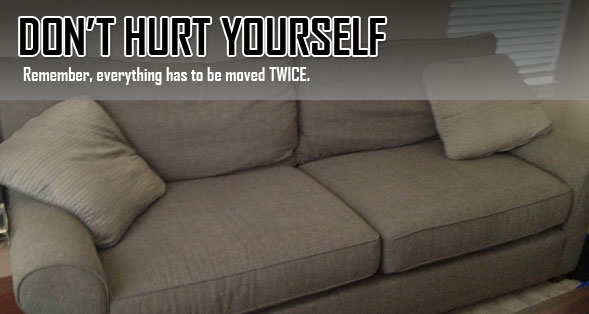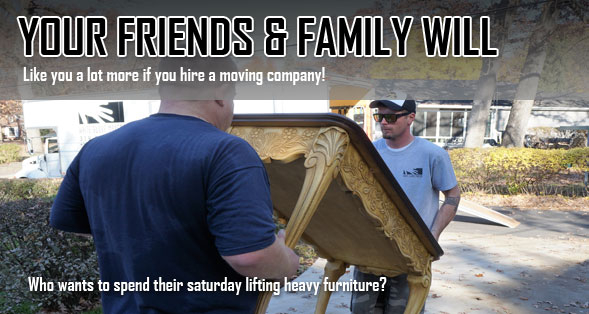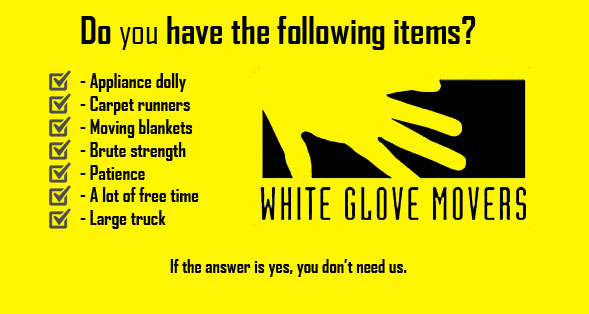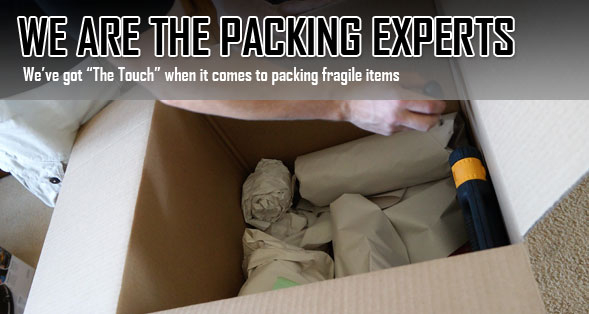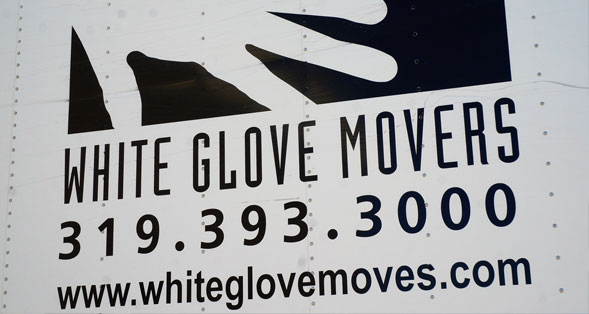 RESIDENTIAL AND COMMERCIAL MOVING COMPANY SERVING CEDAR RAPIDS, MARION, HIAWATHA, IOWA CITY AND BEYOND
WHITE GLOVE MOVERS IS A FULL SERVICE MOVING COMPANY FOR RESIDENTIAL AND COMMERCIAL MOVES, SERVING THE GREATER CEDAR RAPIDS, IOWA AREA.
WHITE GLOVE MOVERS IS LOCALLY OWNED AND OPERATED, STAFFED BY A GROUP OF CARING PROFESSIONALS THAT ARE RESPECTED AND TRUSTED AS THE AREA'S MOVING EXPERTS.
THE NAME, "WHITE GLOVE" IS SIGNIFICANT AS WE APPROACH EACH MOVE WITH CAUTION AND CARE AS EVIDENT BY OUR OVER 10,000 COMMERCIAL AND RESIDENTIAL MOVES SINCE 2004.
LOOKING FOR LOCAL MOVING COMPANIES? CEDAR RAPIDS IS OUR HOME!
THERE ARE MANY OPTIONS WHEN CHOOSING A MOVING COMPANY. DON'T BE FOOLED BY THE SPECIAL DISCOUNTED RATES OFFERED BY THE NATIONAL COMPETITION. OUR EVERY DAY LOW RATE IS ALWAYS A SPECIAL RATE!
IF THIS IS YOUR FIRST MOVE? CALL US FIRST AND WE'LL GUIDE YOU THROUGH THE PROCESS OF PREPARING YOURSELF FOR A SUCCESSFUL MOVE!
​CALL US TODAY FOR HELPFUL INFORMATION AND FREE ESTIMATES: 319.393.3000​
Let us know the best time to reach you and we'll take care of this the old fashioned way, over the phone!
We'll help you figure out all of the information you need to know to plan a move and receive an accurate quote.
OR — fill out our detailed form by clicking the button below.
4600 Commercial Ave
Marion, IA 52302
WE ACCEPT:

WE ARE LICENSED AND INSURED.
White Glove Movers drove to Ohio to pick up our stuff and delivered it to Cedar Rapids, so we had a great opportunity to observe their skills. At both ends, they arrived exactly on time and wrapped up the move of a large one-bedroom apartment in exactly an hour. They worked with us as we tried to decide where to put things and willingly moved them around as we changed our mind. They were careful but energetic, respectful, and clearly working well together as a team. Big thanks to Josh and Shawn for their help on scene, and to Mark and Mindy for help arranging everything. When we leave Cedar Rapids, we will definitely use them again. Highly recommended!
Just wanted to let you know that the guys on the moving crews yesterday were really helpful and worked really hard. We really appreciated all the work the guys did and how smooth your company made the whole moving process
Thanks for such great service!
I just wanted to tell you how awesome the guys were!  They were extremely professional and worked so well together.  I just wanted  you to know that this isn't always the case when you hire people to do things for you.  They were so respectful, really detailed in their work, and were a pleasure to be around.  Dr. Liu and I thanked them very much yesterday for their work, but please pass along again how much we appreciated their hard work and professionalism!
They enjoy working for you!  They couldn't say enough about the company.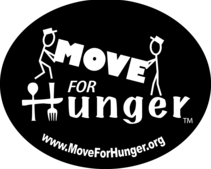 Over 139,000 children in Iowa are food insecure.
WHITE GLOVE MOVERS IS PROUD TO PARTNER WITH MOVE FOR HUNGER.​